The Winnona Park crowd.
---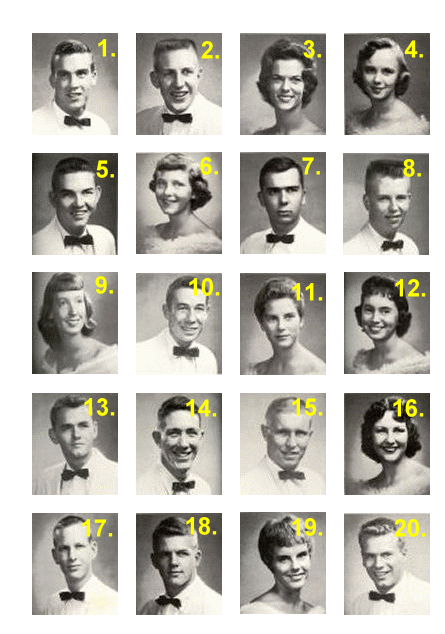 1. Joe Ansley. He had an older brother named Robert and a good looking older sister named Elizabeth.
2. Mack Bowen. He had an older brother who had one of the first Corvettes ever manufactured.
3. Barbara Brown. She was a tall girl and looked a lot like my now ex-wife.
4. Nancy Butcher. She was later a classmate of my now ex-wife at Agnes Scott.
5. Joe Cronic. If ever there was a punk kid, it was Joe.
6. Fran Deadwyler. She was a short girl.
7. Bobby DuBois. His old man was a mortician over on Trinity Place near the Post Office. His mother worked in the china department at Rich's. He was also a classmate of mine out at Emory.
8. Teddy Elder. A little fat kid...
9. Kay Erdman. She lived more or less at the corner of Kirk Road and South Candler Drive. Her old man was with Post Cereals. She was the first girl in my whole life that put her tongue in my mouth. I don't forget things like that.
10. Steve Fladger. He had a speech impediment. It wasn't a drink of water, it was a "grink" of water. He later went to work out at the local Kraft cheese factory.
11. Frances Hitchcock. She lived up the hill going towards Kirk Road on the other side of the street. Her older sister married the Cogbill boy.
12. Patti Holcomb. She lived just down the street at 489. I remember when they built that house, which was right next door to the Carter house. She blossomed out real early and her boobs caused quite a stir with the local eleven year old male crowd.
13. Herbie Hudson. His old man had an appliance store on Peachtree Street across the street from the Cinerama movie theater.
14. Tommy Lucas. He was killed in an auto accident one winter day while driving to school at FSU from Decatur in the early sixties.
15. Joe Martin. A jock. He had a younger sister named Mary Beth.
16. Linda McEwen. She lived right around the corner on Inman Drive. First house on the right going down the hill. I got my tail chewed once for pounding on her on the playground.
17. Wilmot Phillips. A skinny kid if there ever was one.
18. Robert Powell. Another jock that lived on the Kirk Road hill going down to South Candler Drive.
19. Ann Query. Because of the pronunciation of her last name, there was a great deal of speculation about her sexuality.
20. Ronald Shutley. His old man had a "mom and pop" grocery store several doors west of the power sub-station.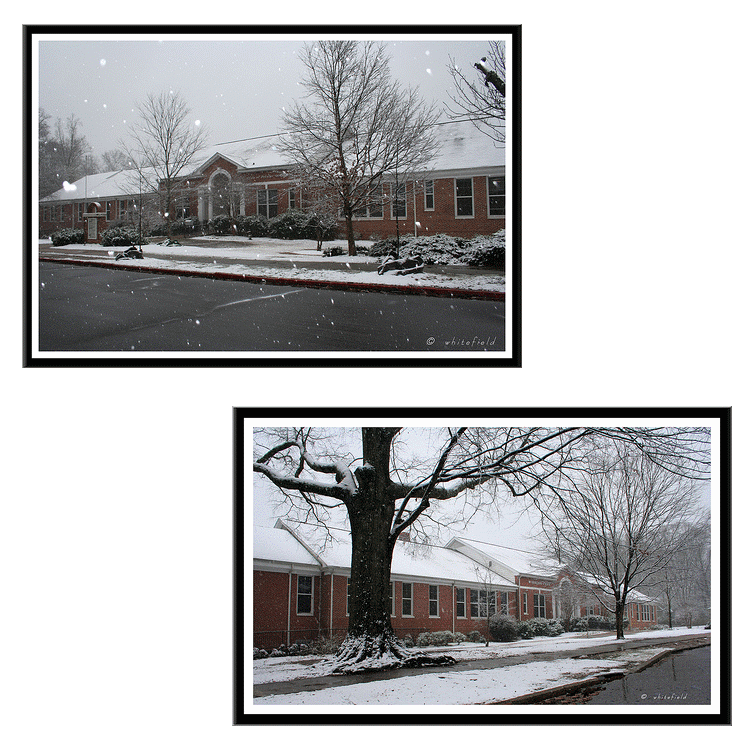 Hit the back button on your browser to return to the previous page.