More Ipatiev house images.
---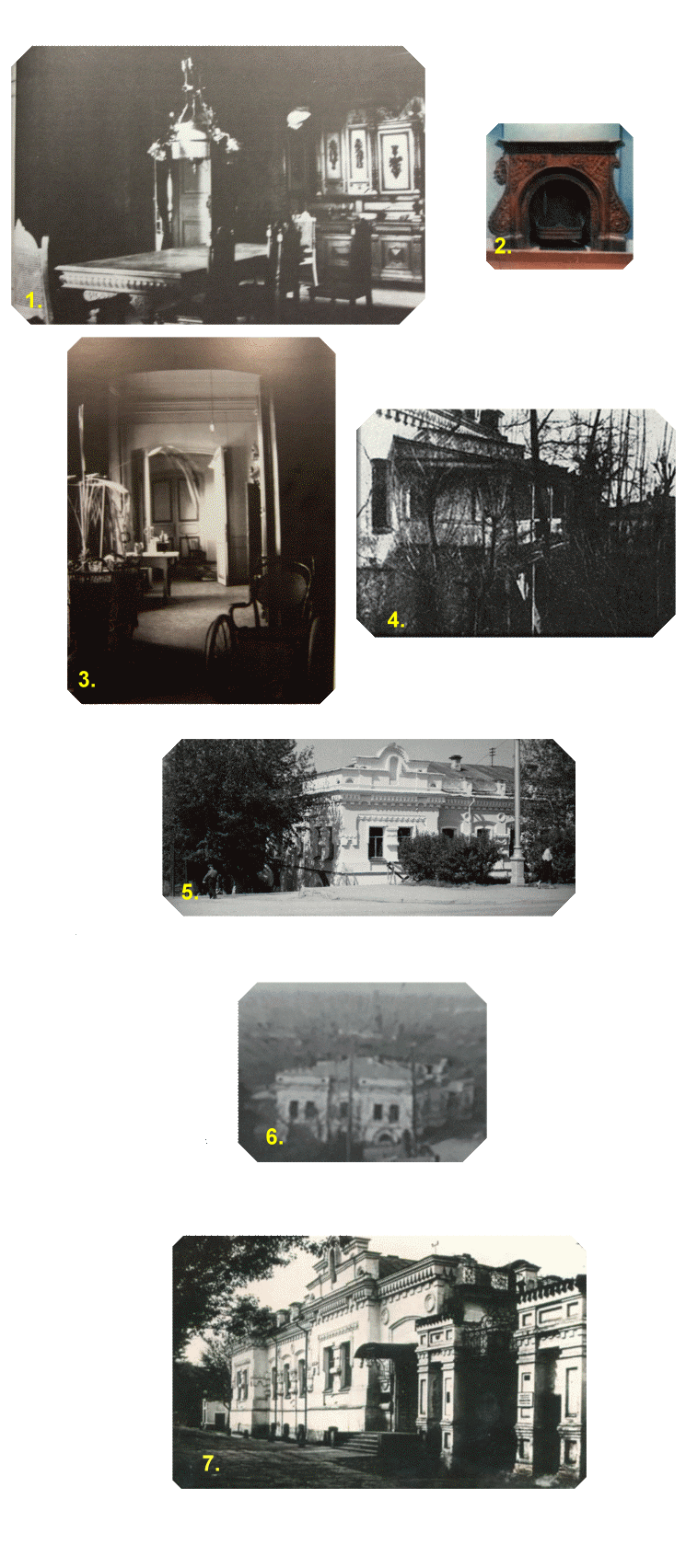 1. The dining room looking northeast. The open door led into the drawing room. Just to the left of that door was an aquarium that was built into the wall. The sideboard was indeed saved after the house was razed in 1977 and is currently in the hands of a private collector.
2. The dining room fireplace, which was also removed 1977. It is now housed in a museum. Just exactly where, I do not know.
3. View from the dining room looking north into the kitchen. The two doors on the far side of the kitchen led into the water closet and staircase area. The partially open door to the right of the image led to another staircase. That door was always kept locked while the Romanovs were there. There is one thing that I could never figure out. If there were only two staircases and both of them went to the ground floor, then how could the Bolsheviks get to the attic to man the machine gun post?
4. View, looking south towards the Popov house, of the covered balcony, which was directly off of the dining room. Ivan Kleschev watched the massacre at the bottom of the stairs on that fateful night.
5. This photo was taken in the summer and (obviously!) taken sometime before July of 1977. The Ipatiev property was indeed a corner property. The man is walking down Voznesensky Lane in the direction of Iset Pond.
6. View looking northwest. My sense is that this photo was taken from a large hill, which at the time, was near the Ascension Cathedral.
7. View looking south towards Voznesensky Lane. It looks to me like the street might have been paved with brick or stone.
Hit the back button on your browser to return to the previous page.