Above, the Imperial Coat of Arms. Below, two views of the south side of the Ipatiev house in Ekaterinburg.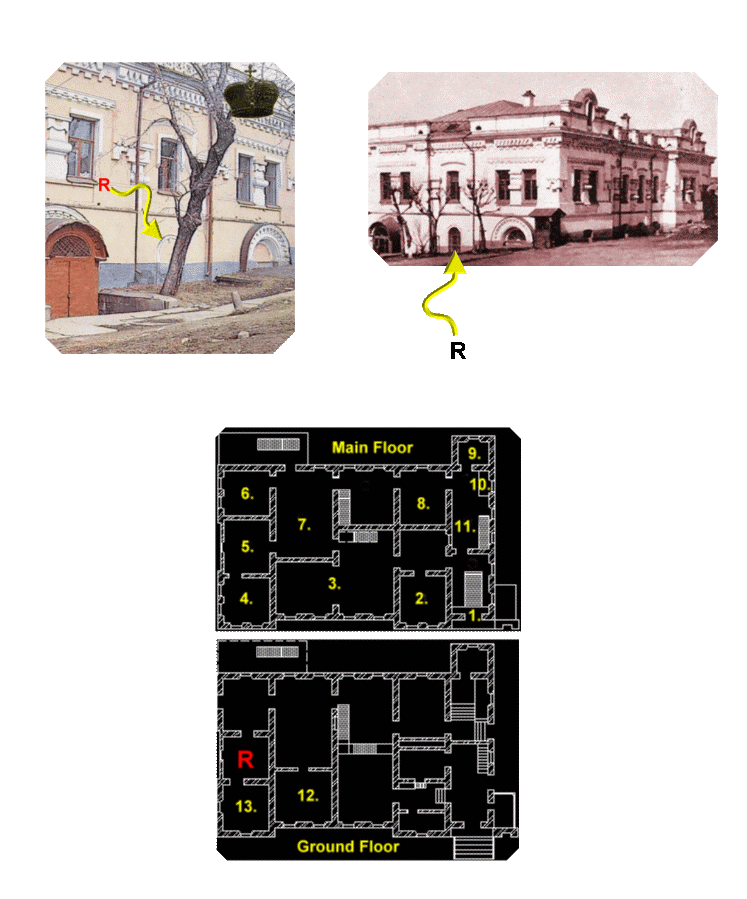 Above, floor plan of the Ipatiev house.
1. Entrance to house.
2. Quarters of Yakov Yurovsky.
3. Drawing room.
4. Quarters of the Emperor, the Empress, and the Tsarevich.
5. Quarters of the Grand Duchesses.
6. Quarters of Anna Demidova.
7. Dining room.
8. Kitchen.
9. Bathroom. There was a sentry posted in that area 24/7 with a rifle in his hands.
10. Water closet.
11. Stairs to ground floor.
12. Cheka staging area.
13. Storage room.
R. Scene of regicide.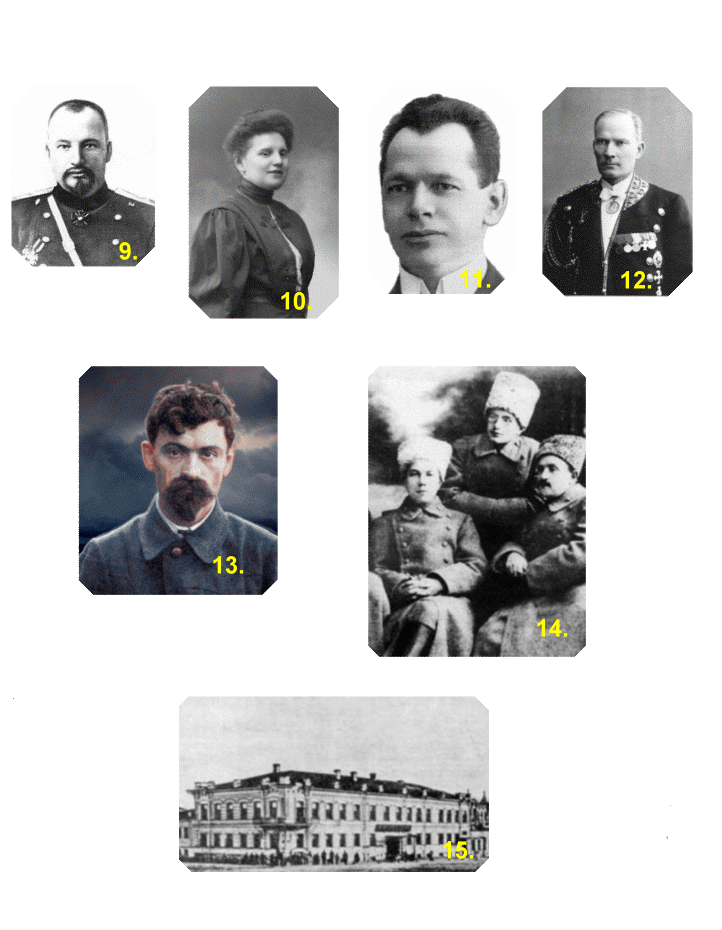 9. Eugene Botkin, family physician.
10. Anna Demidova, lady-in-waiting to the Empress.
11. Ivan Kharitoniv, cook for the Imperial Family.
12. Alexei Trupp, valet to the Emperor.
13. Yakov Yurovsky, leader of the Cheka (Bolshevik secret police) squad and principal assassin.
14. The commissars of the Ural Regional Soviet. From left: Alexander Beloborodov, Georgy Safarov, Philip Goloshchokin. The preponderance of evidence, indicates at least to me, that they acted alone in giving the order to proceed with the regicide to Yurovsky and did so without the formal approval of Moscow. They did so while staying in Room 3 at the Hotel Amerika in Ekaterinburg, which was only a short distance from the Ipatiev house.
15. Hotel Amerika.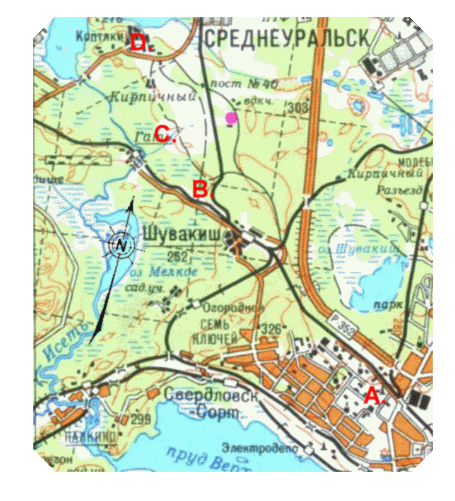 A. The Ipatiev house at 49 Vosnesensky Prospect.
B. Pig's Meadow.
C. Four Brothers Mine (Ganin's Pit).
D. Koptiaki Village.